Taken from
http://www.thecrazykitchen.co.uk/2013/11/malteser-vodka.html?showComment=1385799209433&m=1#c3271804315039265137
A variation on damson gin.
Malteser Vodka
After I made my toffee and cherry vodka's I had a little vodka left in the bottle and carried
out a little experiment. I added 2 treatsize bags of Maltesers to it, shook it up a little,
warmed it up a little and savoured the result, which was amazing. I had created something
that was not unlike Baileys, which was thick and creamy.
The following week I popped another bottle of vodka in with the weekly shop along with
a couple of boxes of Maltesers and made a larger batch.
It's going to be perfect for Christmas, over ice or ice cream or in coffee.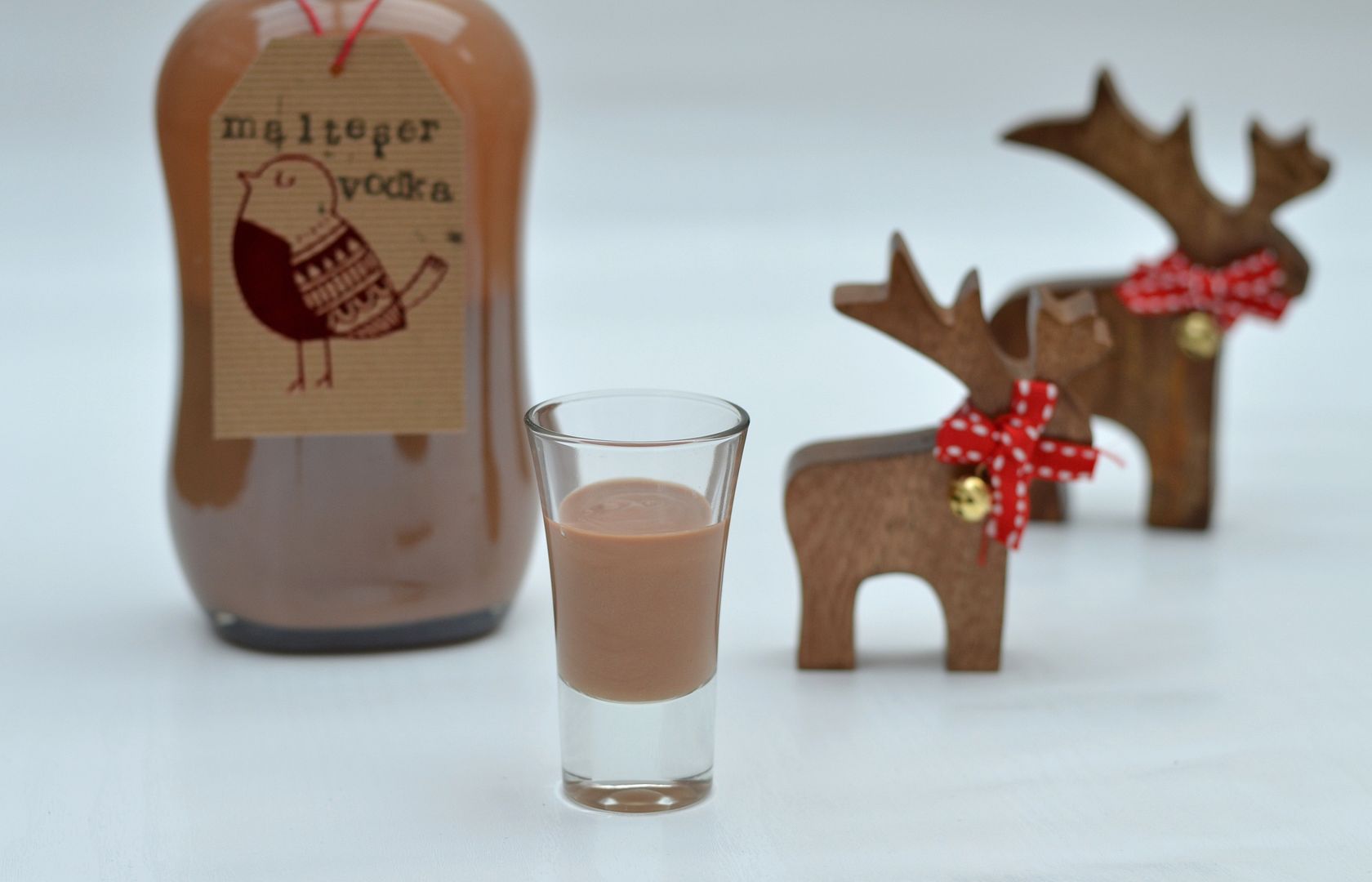 Half a bottle of vodka
2 x 120g boxes of Maltesers
Put the Maltesers into an empty bottle that has been sterilised

Pour in the vodka

Place the lid on and shake vigorously

Shake regularly over a couple of days until the Maltesers have dissolved -

this procedurte can be sped up by placing the bottle in a bowl of warm water.