Cinnamon Sugared Almonds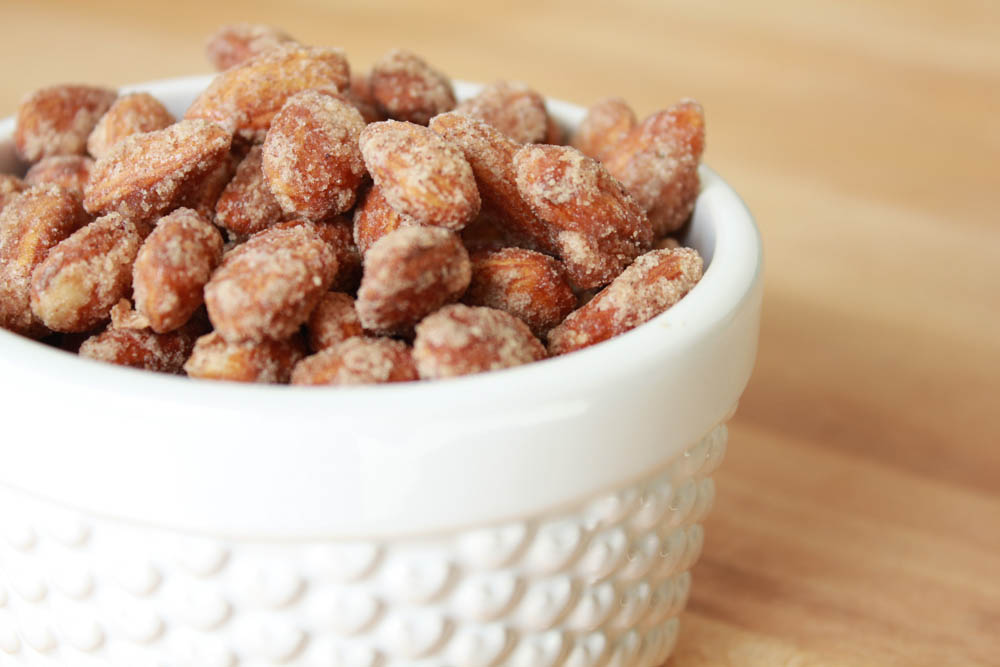 Prep time
2 mins
Cook time
8 mins
Total time
10 mins
Nothing screams the holidays like decadent candied nuts. These Cinnamon Sugared Almonds have been covered in cinnamon and sugar, and are a delight to the taste buds.
Author: Crystal @
Simply Being Mommy
Recipe type: Dessert
Serves: 3 cups
Ingredients
3 cups raw whole almonds (I used CVS Gold Emblem Abound Raw Whole Almonds)
1 cup sugar
½ tbsp cinnamon
just a sprinkle of nutmeg
¼ cup water
Instructions
Prepare a large cookie sheet or pan with parchment paper; set aside. In a large skillet over medium-high heat, combine sugar, cinnamon, nutmeg and water until the ingredients are combined and the sugar has dissolved.
Slowly add almonds to the mixture and stir, making sure to completely coat all the almonds with the mixture. You want to make sure you stir constantly so that the almonds are evenly coated.
After a couple minutes of stirring, you will notice the syrupy mixture starting to get thicker; this is a good sign. Don't stop stirring though. Keep going. At about the 5 minute mark, the sugar will begin to crystallize and look almost like a sandy consistency. This is good. Once the sugar has crystallized, you can remove from heat.
Carefully place almonds on prepared parchment paper and allow to cool before serving.
Notes
Once you place the almonds into the sugar mixture, do not stop stirring until it has reached the sandy texture.