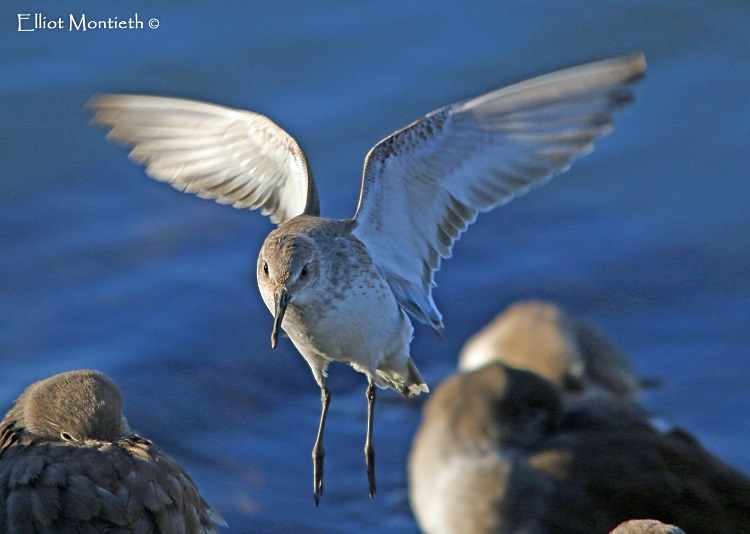 Dunlin by West Kirby Marine Lake, December 28th © Elliot Monteith

Brent Geese on Thurstaston Shore, December 27th © Tanny Robinson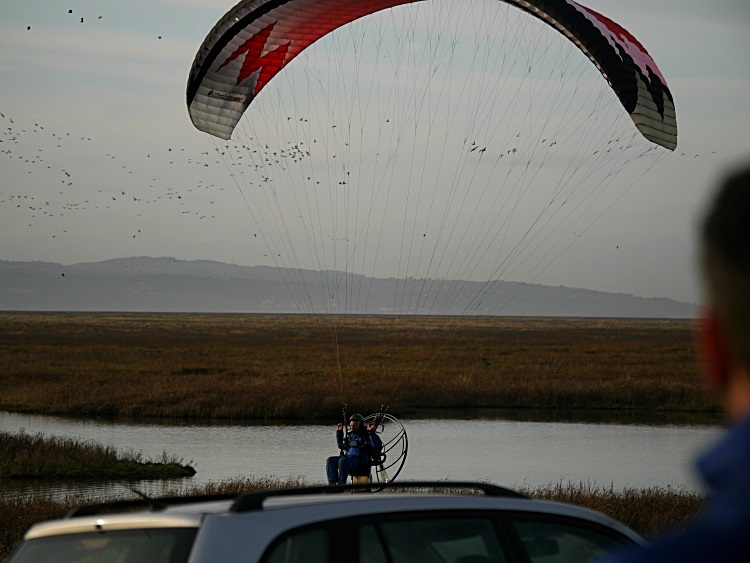 Parkgate Promenade, December 27th
Main article: Dee Estuary
Beyond Connah's Quay the river opens out into the Dee Estuary, forming the northeasternmost section of the North Wales coast and the western coast of the Wirral. Towns along the coast include Flint, Holywell and Mostyn on the Welsh side and Neston, Parkgate, Heswall, West Kirby and Hoylake on the Wirral side. South of Bagillt and Parkgate the Dee Estuary forms the boundary between the local authority areas of Flintshire and Cheshire West and Chester.
Northwards it forms the boundary with the Metropolitan Borough of Wirral in Merseyside, North West England. The estuary continues to widen until finally entering the Irish Sea and Liverpool Bay between the northernmost point of mainland Wales, Point of Ayr at Talacre, Flintshire and Hilbre Point, near Hoylake and West Kirby in Wirral, Merseyside. Hilbre Island, part of Wirral, straddles the mouth of the estuary at this point. The waters of the Dee then converge with those of the River Mersey and Ribble, producing a notable drop in salinity and increase in sediment which can be tracked a considerable distance along the Sefton and Lancashire coasts.
The estuary is hugely important for birdlife and has been designated both as an SSSI and as a Ramsar site accordingly. Its value lies in the huge expanses of mud which are exposed between tides and the extensive saltmarsh developed on both sides but principally on the right bank north and south of Neston.
The estuary owes its origins to the scouring of a broad channel through the Triassic sandstones and Carboniferous mudstones by glacial ice during successive ice ages to form an iceway. The channel continues inland south of Chester but its higher reaches have long since been infilled with sand, gravel and mud. The process of infilling by mud continues to the present day as the rapid growth of the saltmarsh in the last century testifies, pushing the high tide line further out into the estuary.