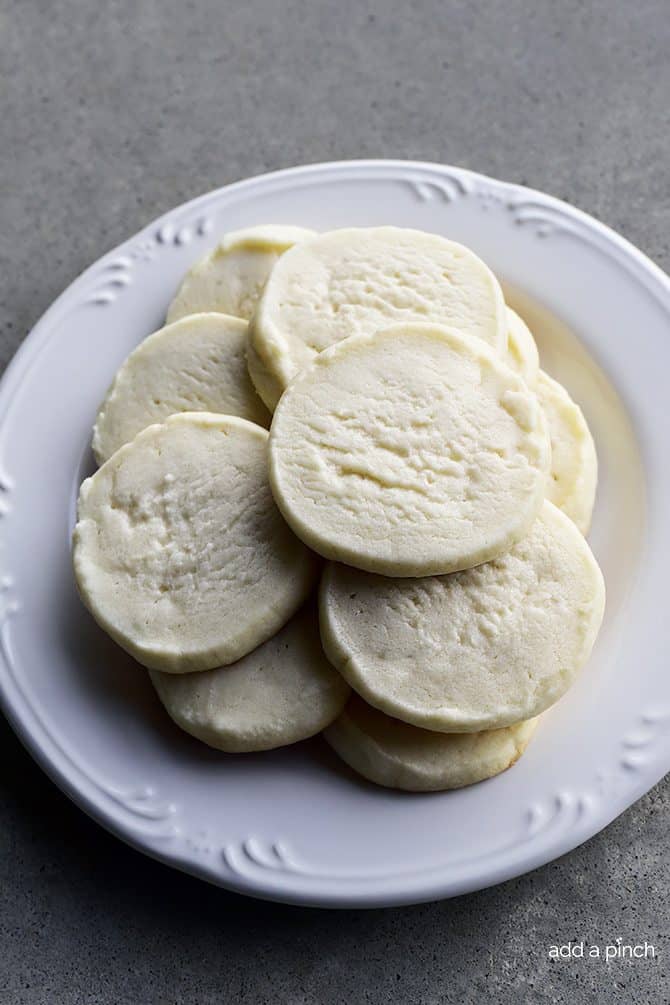 Slice and Bake Shortbread Cookies make an easy and delicious cookie recipe. Made with just four ingredients these shortbread cookies are a great make ahead cookie for all sorts of occasions.
Author:
Robyn Stone | Add a Pinch
Ingredients
1 cup (2 sticks) salted butter, softened
¾ cup confectioner's sugar, whisked
1 teaspoon kosher salt
2 cups all-purpose flour
Instructions
Cream together the butter and sugar with an electric mixer until the mixture is smooth and well-combined, but not fluffy, about 3 minutes. Add flour and salt to the butter and sugar mixture and mix until just combined.
Transfer the dough onto a piece of plastic wrap and roll into a 2½ inch diameter log. Tightly twist each end of the plastic wrap to ensure that the dough is tightly enclosed and airtight. Place in the refrigerator to chill at least 30 minutes.
Preheat the oven to 375ºF. Place parchment paper onto a baking sheet. Slice the shortbread cookie dough into ⅓-inch slices and place onto the prepared baking sheet. Bake until the edges have turned lightly golden brown, about 12 to 15 minutes. Remove from the oven and allow to cool completely.
Notes
Freezer Friendly
Place wrapped shortbread cookie dough roll(s) into a large, freezer-safe, sealable bag and freeze up to 3 months. To bake from frozen, allow to thaw for a minute while oven preheats to be able to slice more easily. Slice and bake, noting that the baking time may take another minute or two, but watch closely.